Empowering Patients by Elevating Their Voices: The Patient Advocacy Liaisons Program
Empowering Patients by Elevating Their Voices: The Patient Advocacy Liaisons Program
Author: Scott Campbell, Head, Patient Advocacy & Engagement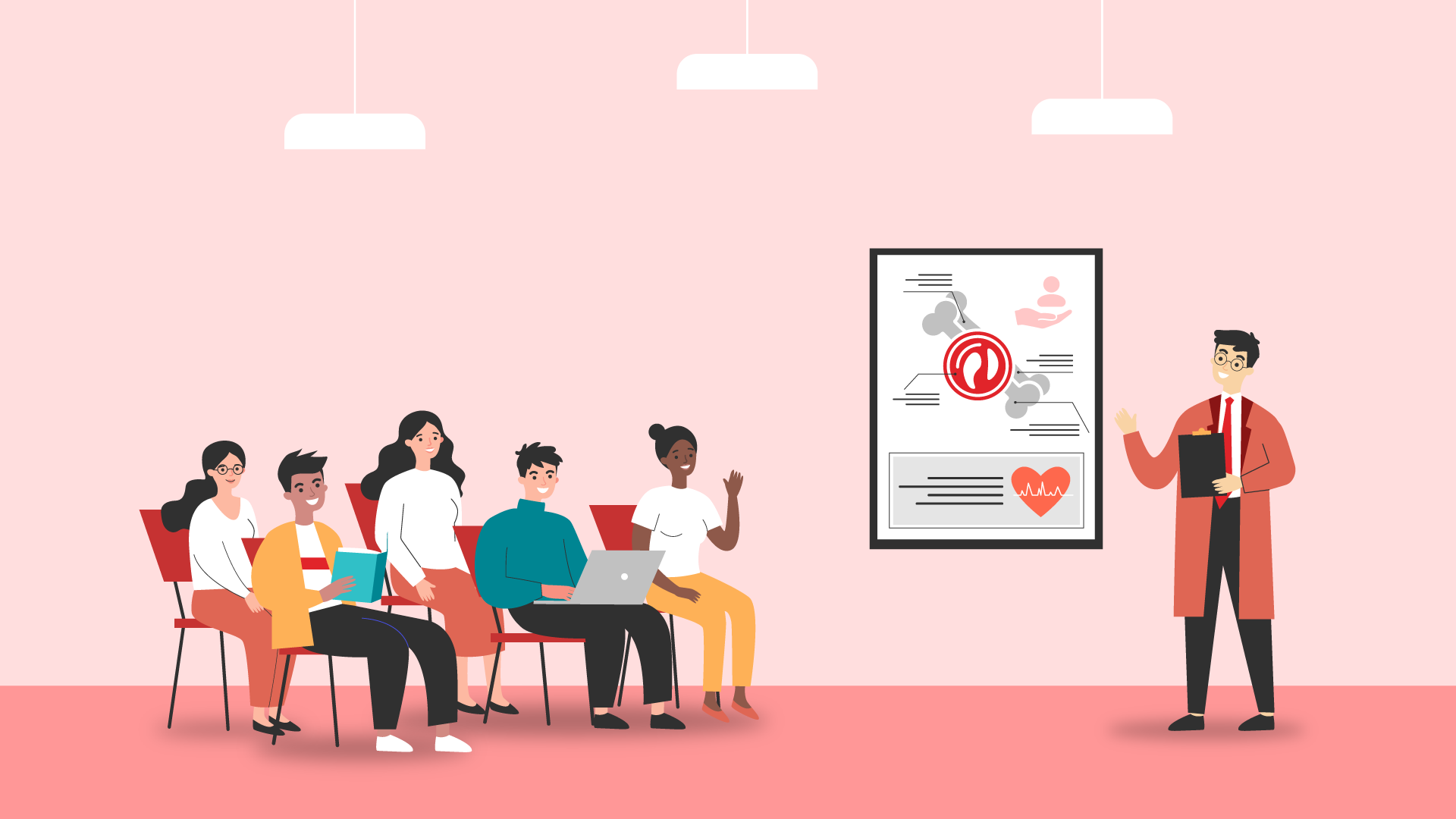 Over the last decade, the multiple myeloma treatment landscape has rapidly evolved. While scientific innovation and the emergence of new therapies have helped provide a renewed sense of hope to people living with multiple myeloma, it has also made navigating the treatment journey more complex.
Given this, it is more critical than ever to ensure that we are stepping up to provide optimal education and support for patients, so they have access to the right resources and information based on their needs, concerns, desires and treatment goals. The way we can do this is by going directly to the source and hearing from patients.
At Takeda, we are focused on continuing to expand the programs that allow us to gather deep, unfiltered insights directly from patients and their care partners to better understand the needs of the myeloma community. In celebration of Myeloma Action Month, I wanted to shed light on one of Takeda Oncology's trailblazing programs and how it has given us invaluable insights into the myeloma patient experience.
The Patient Advocacy Liaisons
The Patient Advocacy Liaisons, or PALs, are a field-based team of myeloma experts whose mission is to deliver meaningful disease education to patients and their care partners with a focus on patient empowerment.
The program was established in 2021, and since then, the PALs have delivered more than 250 educational presentations to nearly 5,000 patients and care partners based directly on what we hear from patients – namely, the gaps in knowledge they have about their disease. These presentations take place in the support group setting or during patient organization events. These ~5,000 people have shared the information they learn within their own networks, creating a much larger reach. In the words of one of our Patient Leadership Council members, "when you educate one patient, you educate thousands."
PALs don't just talk to people with myeloma, they talk with them, gathering information about their unmet needs. Following a presentation, PALs actively request feedback from attendees, and take those unfiltered insights and learnings into consideration when developing new educational content so it reflects the most timely and relevant educational needs facing patients today. PALs also co-create content with key opinion leaders including members of our Patient Leadership Council and expert patient advocates, ensuring it is easy to understand and optimized for the patient and care partner audience.
Our current PALs are Tara Roy MS, NP, AOCNP, and Rebekah Tobin, RN, BSN. Over the last year, they have delivered presentations aimed at helping patients understand their risk status, side effect management, lab values, cancer survivorship and wellness, infection risk, the importance of vaccinations and more. Our hope is that when patients are armed with this information, they can become stronger self-advocates and have a more-informed, ongoing dialogue with their care team, which can ultimately improve patient outcomes.
PAL Rebekah Tobin shared, "hearing the success stories post-program from people and care partners utilizing our PALs resources to help overcome their barriers is extremely rewarding. People living with myeloma and their care partners see that we take the feedback they provide and create presentations and resources which make them feel seen, heard, understood and valued. This aspect is incredibly important in distinguishing the PAL role from other advocacy roles in the industry."
Our amazing partner organizations, like HealthTree and the International Myeloma Foundation, allow us to utilize their existing, well-established structures that provide patients and care partners with education and support to serve as forums for our programs. Patients can look out for upcoming events that the PALs will attend to deliver presentations through patient organization websites and social media channels.
Looking ahead, based on the feedback we have received, we plan to deliver presentations on strengthening communication with healthcare teams and focusing on mental health and resilience when navigating a myeloma diagnosis. We also ultimately hope to expand the PALs program into other disease areas.
"One of the most rewarding aspects as a PAL is knowing the positive impact made on patients and their caregivers as they gain the knowledge they need through our disease-based educational programs, take the information learned back to their healthcare team and feel empowered to take control of their care as they navigate through their cancer journey," said PAL Tara Roy.